Asian Cucumber Tomato Avocado Salad with a tangy vinaigrette dressing is a fresh, healthy, and tasty side dish you'll love year-round. Chock-full of delicious flavor and texture, it's a guaranteed crowd favorite!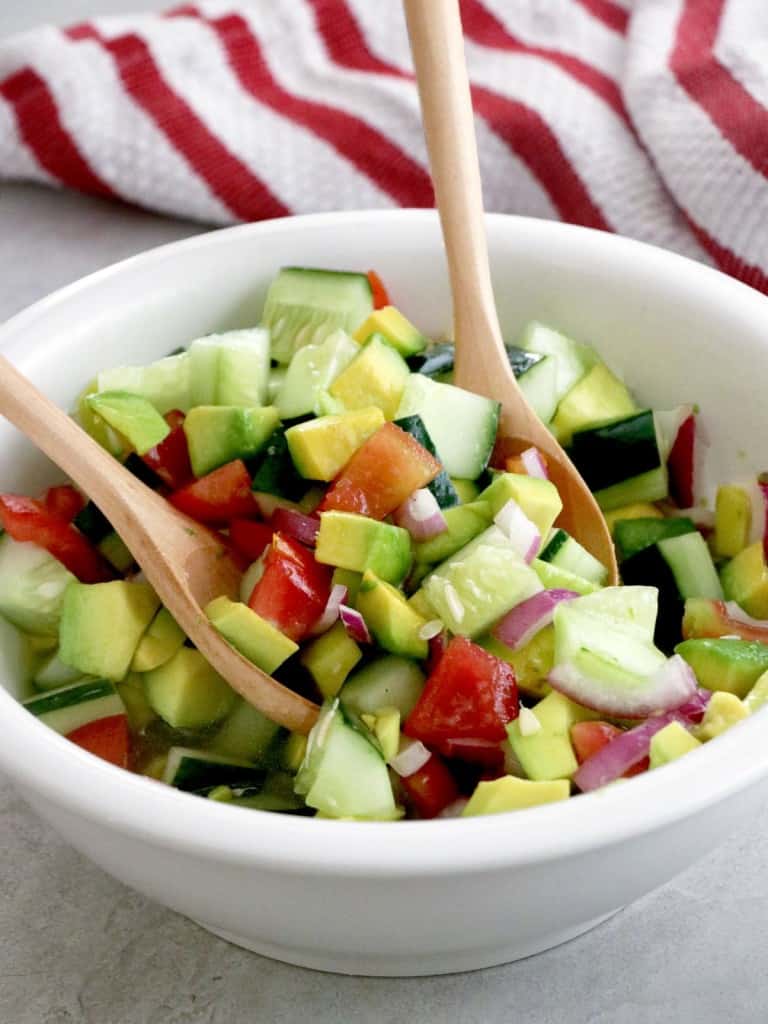 Ingredients

Asian Vinaigrette Dressing

Helpful tips

How to prep ahead

More vegetable salad recipe to try

Asian Cucumber Tomato Avocado Salad
Now that we're in the midst of Summer, the last thing I want is to stand over a burning stove preparing a complicated dish. My main squeeze and I have switched from our usual hearty hot meals to easy-to-prep items such as cold sandwiches and salads for most of our dinners at home.
This Asian cucumber tomato avocado salad is technically a side dish, but we polished off a big bowlful as lunch today. Chock-full of crisp cucumbers, juicy tomatoes, creamy avocados, peppery red onions, and tangy rice vinegar dressing, it was filling as it was delicious!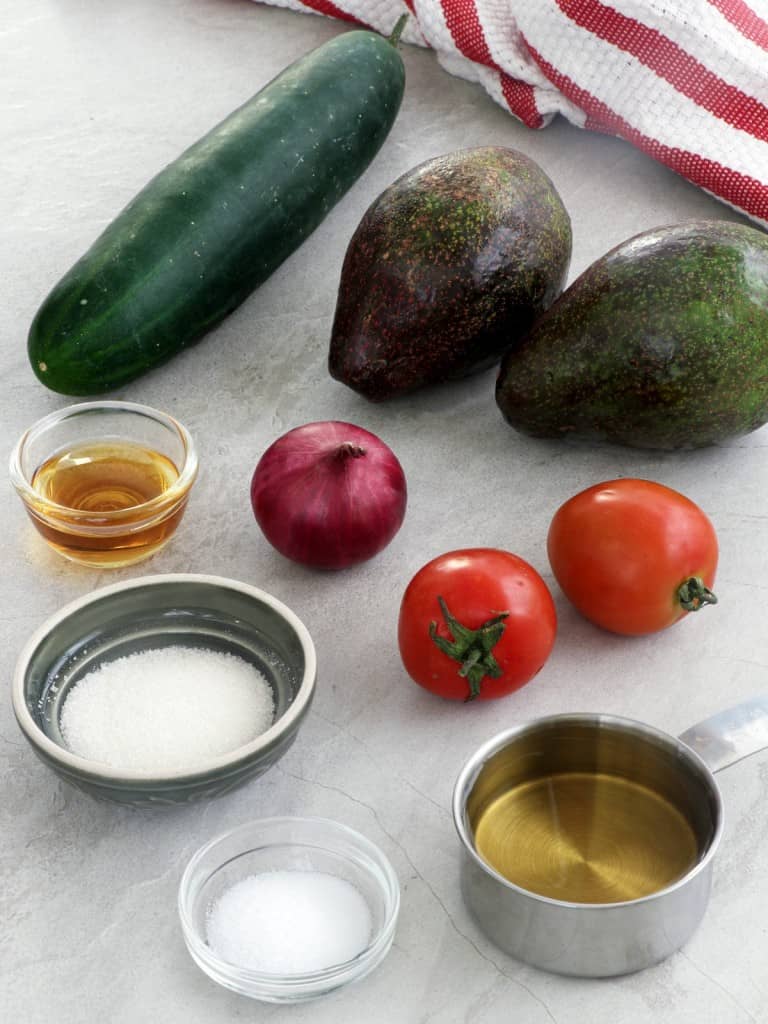 Ingredients
Cucumbers– the recipe calls for regular garden cucumbers, which have tough dark green skin. You can also substitute English (hothouse) cucumbers if you prefer seedless and thinner skin.
Tomatoes– use Plum or Roma tomatoes for juicy, sweet taste
Avocados– my favorite to use is the Hass variety which has an intense flavor and very creamy texture
Onions– red onions are a colorful and delicious addition to this salad but feel free to swap with Maui onions for a sweeter taste.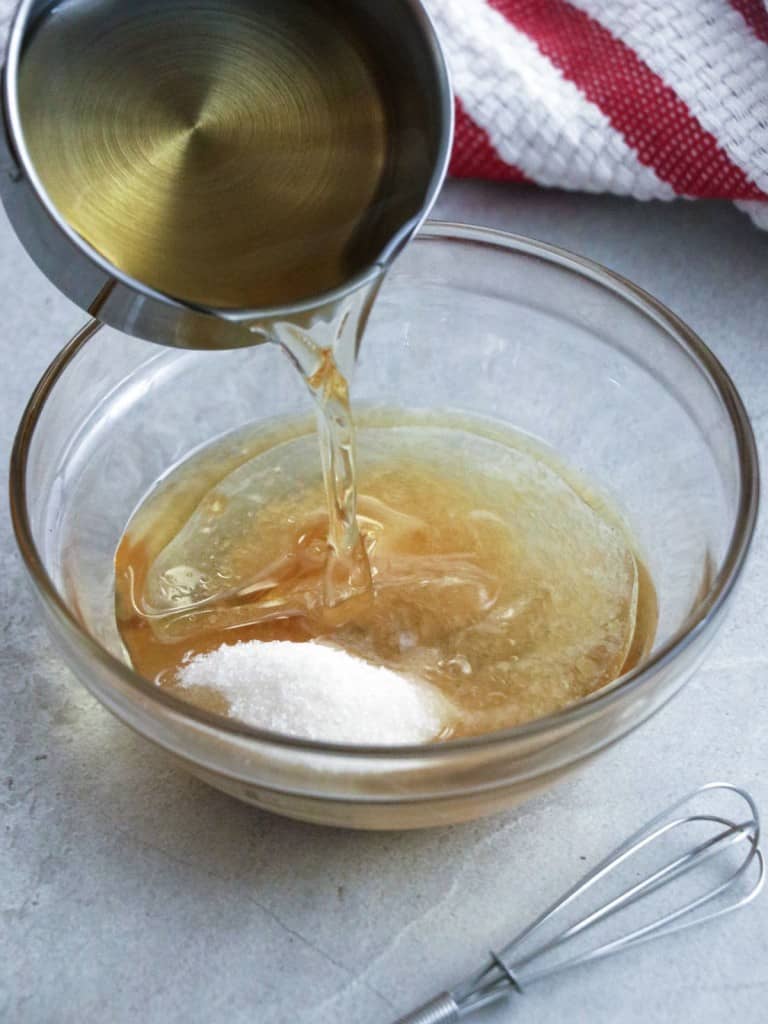 Asian Vinaigrette Dressing
The Asian-style vinaigrette dressing is a simple mixture of rice vinegar, sesame oil, sugar, and salt, which rounds up the flavors beautifully. I've also used lemon juice, olive oil, salt, and pepper with equally delicious results.
If you want a little heat, try chili oil in place of sesame oil. For a more neutral taste, you can use olive oil or plain canola oil.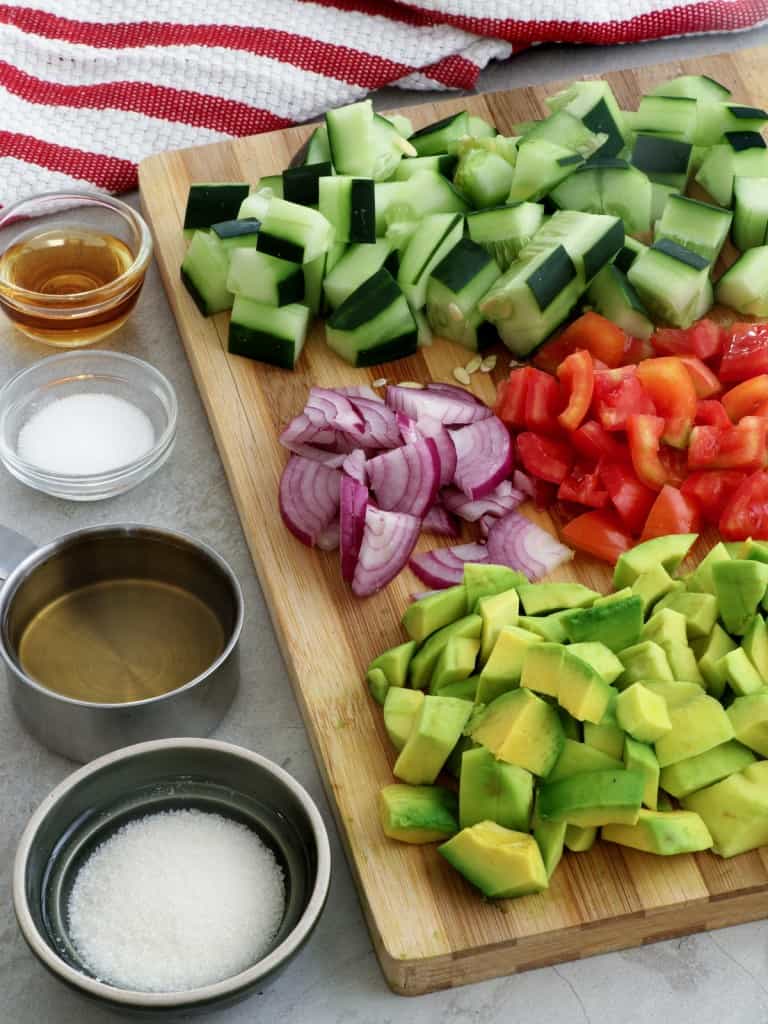 Helpful Tips
As thick-skinned cucumbers are usually waxed to retain moisture when sold in grocery stores, you might want to peel them completely or rinse thoroughly if you're going to leave decorative strips of the peel.
Seed the tomatoes, so the excess juice doesn't water down the salad.
Drizzle the avocados with a little lemon juice to slow down browning.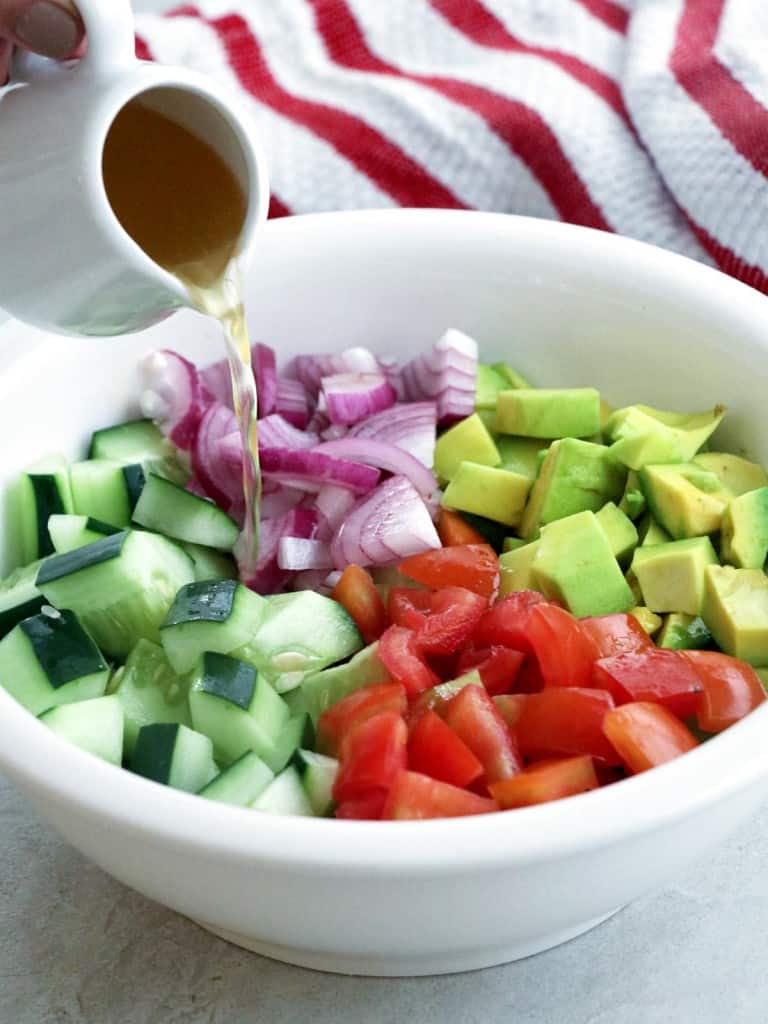 How to prep ahead
Unfortunately, this vegetable salad is not something I recommend making hours in advance as the cucumbers will lose their crunch, and the avocados will darken over time. In addition, cucumbers have high water content and tend to dispel a lot of liquid once mixed with the dressing.
If you want to prep it ahead of time, store the vegetables and dressing in separate containers and toss them together just before serving. For best quality, chill in the refrigerator for about 10 to 15 minutes and then serve immediately.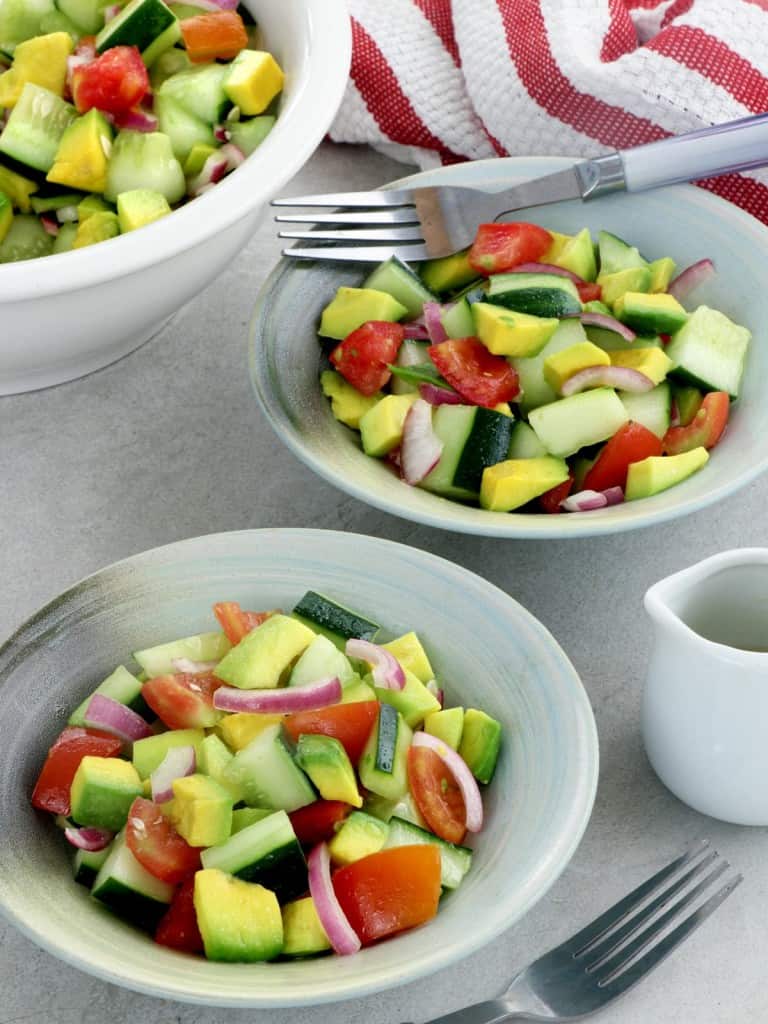 Give this Asian cucumber tomato and avocado recipe a try. It's a fresh, healthy, and tasty side dish you'll love year-round! It's amazing enjoyed on its own as well as paired with your favorite grilled meat or seafood.