Sipo Egg with mixed vegetables, quail eggs smothered in a rich, creamy sauce is the ultimate vegetable dish. It's easy to make, budget-friendly, and tasty. Delicious on its own or with steamed rice!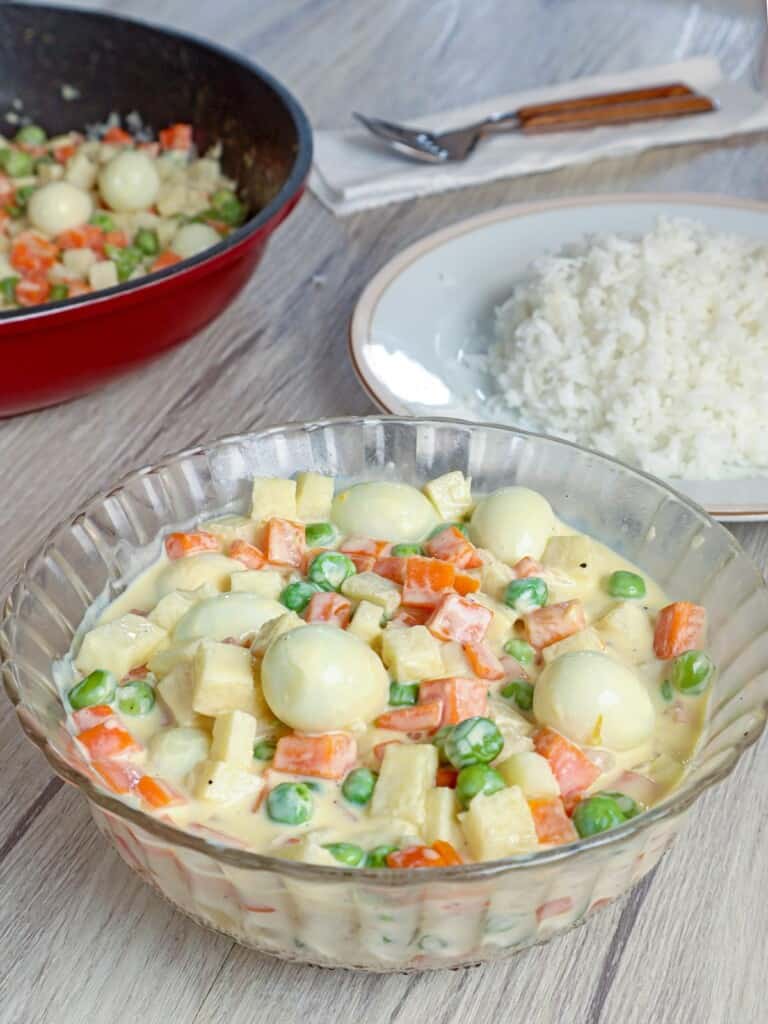 About the ingredients

Cooking tips

How to serve and store

Sipo Egg
Sipo egg is a popular Kapampangan dish made with mixed vegetables and quail eggs smothered in a rich, creamy sauce. It's a simple dish to prepare for everyday family dinners yet fancy enough for special occasions.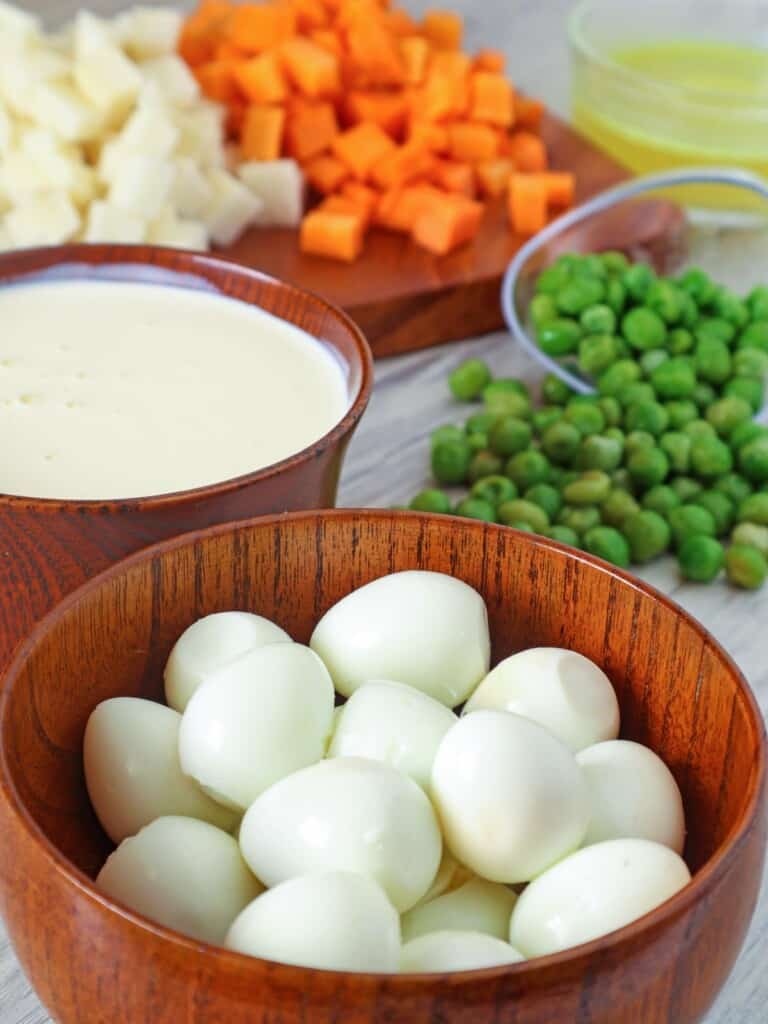 While shrimp, ham, diced pork, or gizzards are also common additions, I find the delicious medley of texture and flavor from tender-crisp vegetables and creamy sauce satisfying and delicious even sans meat or seafood. It's a great vegetarian option everyone will love!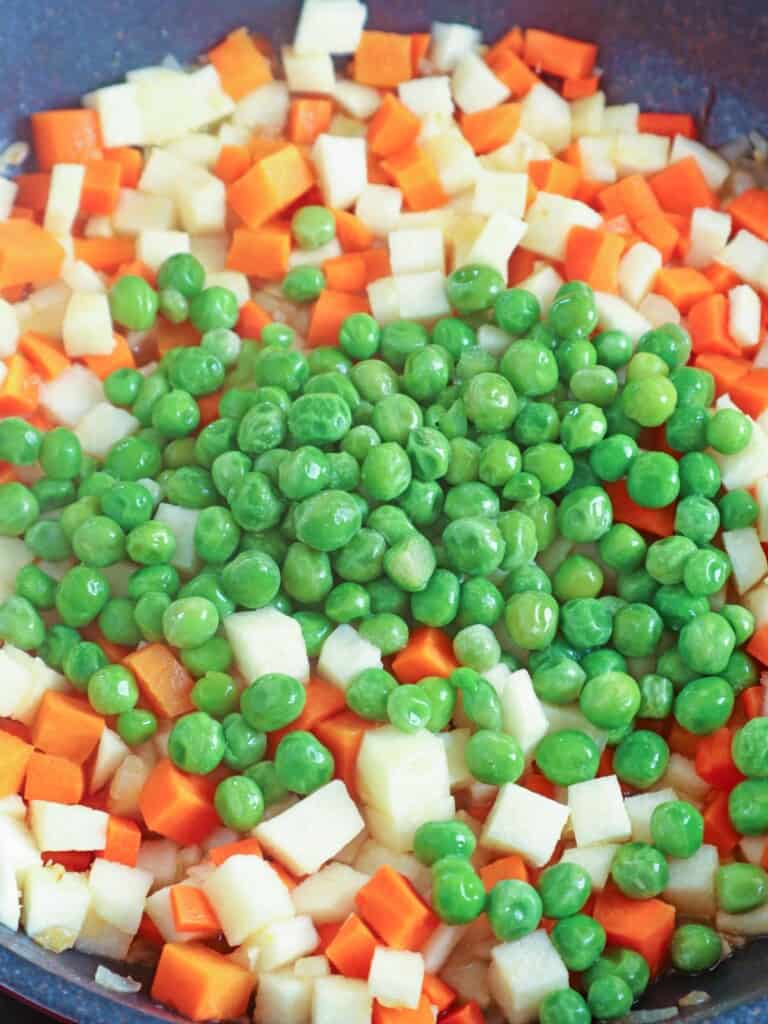 This is a simple dish that requires simple ingredients. I like to use carrots, singkamas, and green peas, but celery, potatoes, and cut corn will work as well.
The table cream or all-purpose cream adds richness to the sauce. You can also use heavy cream or evaporated milk as an alternative.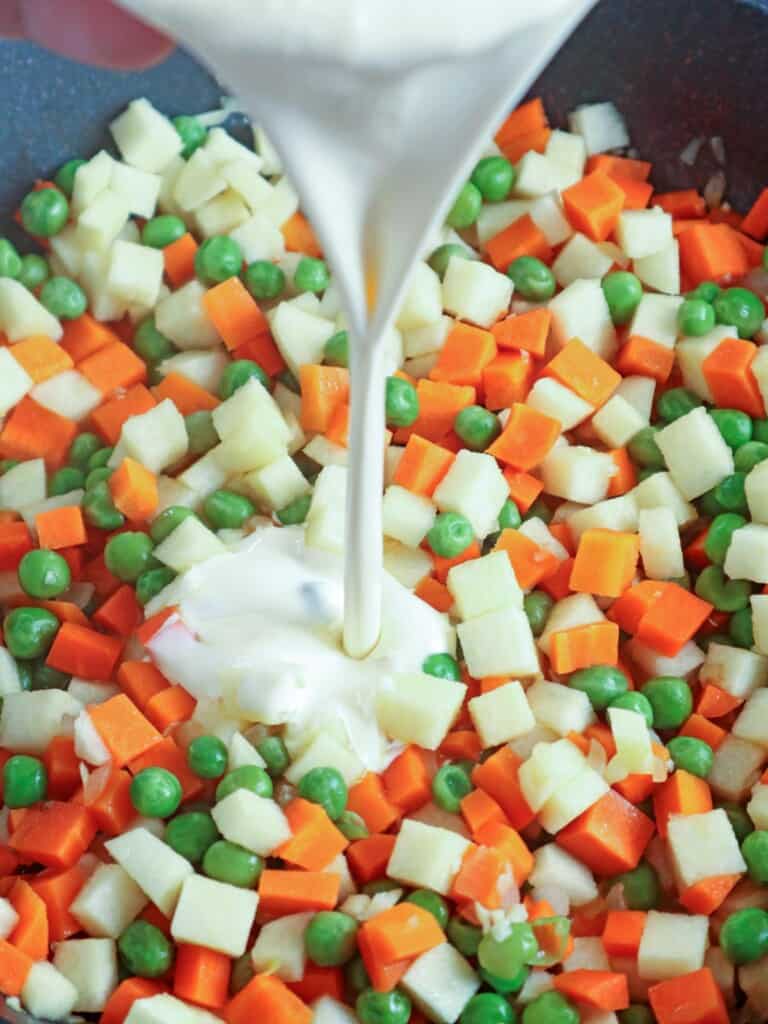 About the ingredients
To save time, you can use canned quail eggs and skip the boiling and peeling.They are available at most Asian groceries or online and are ready to use in your favorite recipes.
Do NOT use frozen carrots; they don't hold up as well as fresh and don't taste as good. On the same note, do NOT use canned green peas as they're too salty and don't look very appetizing with their dull green color.